Production Welding & Assembly Systems
RO-MATT specializes in the design and build of Production Welding and Assembly Systems. Our equipment has become synonymous with excellence, reliability and safety. We invite you to contact us and see how a RO-MATT solution can help your firm stay ahead of the competition.
Automation & Material Handling Equipment
Material Handing solutions and Automation is the most effective and safest way to move product throughout your facility and assist with repetitive, time critical and potentially hazardous tasks. The experts at RO-MATT can demonstrate how to increase productivity and implement an engineered solution that is right for you.
Specialized 

&

 Custom Machinery
RO-MATT began its legacy making Custom Machinery for clients in the suspension and heavy steel industries. This invaluable experience gave us the foundation for building world class, innovative and state of the art equipment. Contact us to discuss your needs and how custom machinery may be the solution to keep you at the forefront of your industry.
When it comes to Custom Cylinders, there is no smarter choice than working with RO-MATT. Our custom cylinder solutions have been developed for the most challenging environments. Exceptional technology and unique designs make our cylinders one-of-a-kind and sought after by some of the largest and most demanding production industries.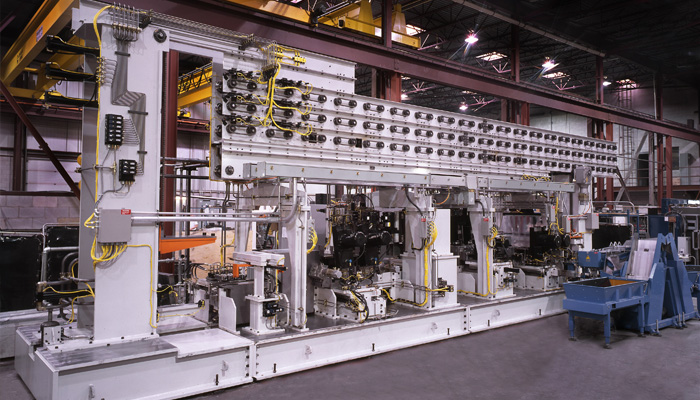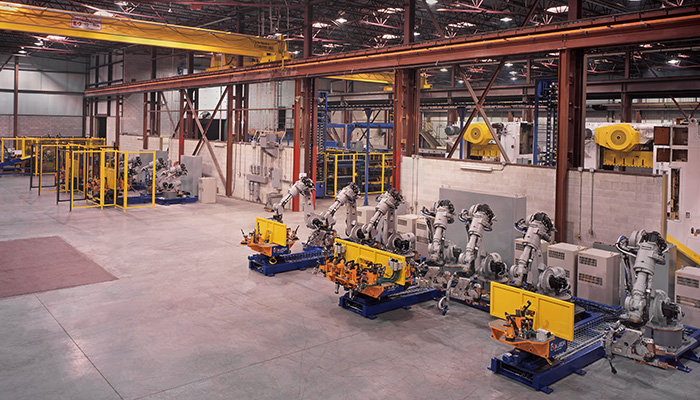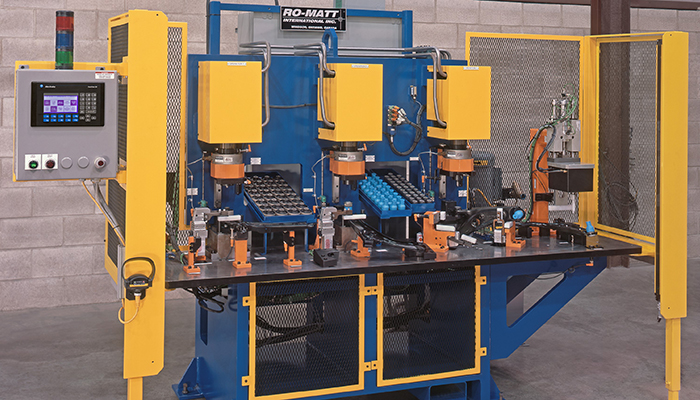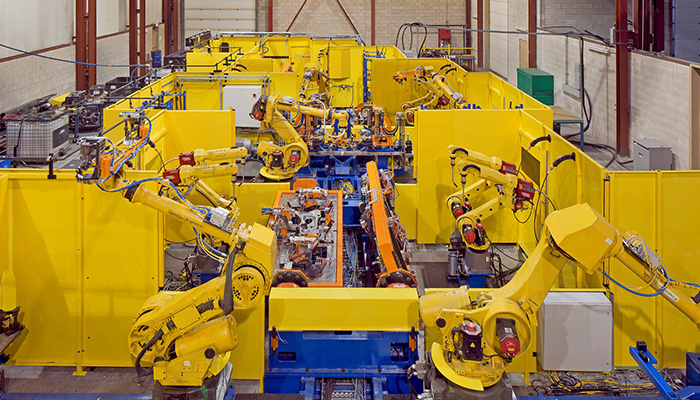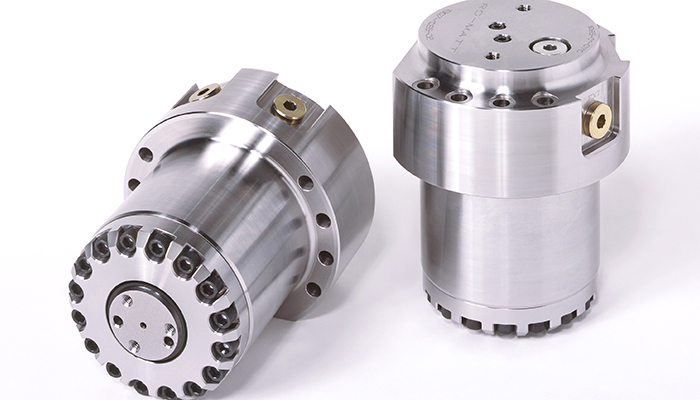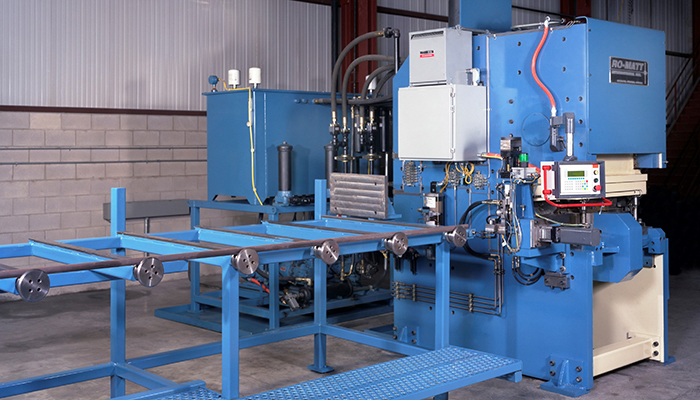 RO-MATT International has been serving metal working and production industries since 1980. From our humble beginning as an engineering office and growing to become a competitive, world class designer and builder of custom machinery and automation solutions, RO-MATT's legacy continues today, exploring new markets and clients, and by developing innovative technologies and solutions.
Launching in the spring of 2020, RO-MATT is excited to partner with the AlphaKOR Group to develop a custom MRP system to streamline our operations.
After 26 years in operation, RO-MATT has made the move to change over all the high bay lighting in their manufacturing facility in Oldcastle, Ontario, from HID to cost effective LED.
The 28th Annual Business Excellence Awards (BEA), presented by the Windsor Star, took place on April 11th, 2018, recognizing RO-MATT as a top three finalist in the Innovation category.
Read What Others Say About Us
"It has been a pleasure to work with RO-MATT on the U377 and LC Challenger programs. Your attention to detail and outstanding customer service has made you the easiest integrator to work with. I have to give special thanks to John and Brad for all of the hours they have put into making these programs a success. Even though we did not kick you off in time, you were still able to meet our deadline and install all four cells at once. We appreciate RO-MATT's ability to take our requirements and exceed them. Keep up the good work and I look forward to working with the team at RO-MATT again."
"RO-MATT provides a quality product with competent service. They are always willing to help their customer when challenged with aggressive timing or needing quick responses at the quoting stage. We will definitely use RO-MATT for future projects."
"I have used the services of RO-MATT for the last 15 years and find the level of workmanship excellent. Every job that you have done for me has been unique in its own way, and your company has backed me up for training and service for all of them. I will continue to consider RO-MATT on any future equipment purchases and would highly recommend their services."
"I wanted to send you a note, thanking you and your team at RO-MATT for the success of the Tube Mill Finishing Equipment Upgrade that was completed in our facility in Hamilton. From the sales, to the design, to the fabrication, we were pleased with the level of detail displayed by RO-MATT and the commitment they had on the project. We look forward to working with you in the future."